Established in 2004, VIVA is a leading media convergence company in Indonesia and has listed. Its shares on the IDX with the ticker code "VIVA" in November 2011. Within its operations, VIVA has been innovatively implementing a Three Pillar Strategy that has been proven effective to significantly augment VIVA's performance.
Micro Targeting Strategy to Produce Unique Contents
In line with micro-targeting strategy, VIVA and its subsidiaries continue to deliver news, sports, and lifestyle contents that are designed to meet the needs of their audiences. This has been proven effective giving added value to the audience and a high sales value to the advertisers.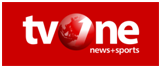 Since 2008, tvOne leads the way as a news television station with its huge audience. The programs have been designed for the target of SES ABC1 15+. Some of the high-ranking programs broadcast by tvOne in 2014 were Indonesia Lawyers club (ILC), Meja Bundar, Debat, Apa Kabar Indonesia Malam, Negeri ½ Demokrasi and Gestur. During the Legislative election and Presidential and Vice Presidential debates program, tvOne got number 1 on TVR and Share, out beat general entertainment stations.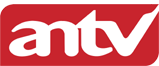 ANTV is targeting the women and children segments, with contents on entertainment, lifestyle, and sports. In the third quarter of 2013, ANTV was repositioned to be a TV station that focuses on entertainment content for families and children. Lifestyle and entertainment content broadcast by ANTV have attracted viewers. Pesbukers, one of its programs, has even become one of Indonesia's favorite programs and received Panasonic Awards 2013 and Panasonic Award 2014. ANTV's performance continues to improve and has consistently positioned itself as a Tier 1 FTA TV station in Indonesia since the introduction of Hindi Program during Prime Time such as Mahabhrata, Mahadewa and Adventures of Hatim.



To respond to the rapid growth of internet users, VIVA provides up-to-date news through an online news portal called VIVA.co.id. The news in VIVA's online portal is presented with an in-depth analysis applied in the printed media, yet designed for quick reading. The portal continues to offer up-to-date news, reflecting on line media characteristics, supported by professional and highly experienced journalists who uphold independent principles. Viva.co.id is successful in becoming the most popular news portal in Indonesia. Viva.co.id has the highest engagement rate out news site with 3.38 page view per visit and more than 13 minute duration per visit (source: Effective Measure, Mei 2014).
The Low-Cost high Impact Startegy in Content Development
To address the increasingly intense competition in the media industry, VIVA focuses on in-house productions for most of its contents and keeps enhancing its internal competitiveness. Besides the low cost of in-house productions compared to the purchasing of licensed contents from third parties, through in-house productions, the Company can tailor make its quality products; enabling the Company to be flexible and adapt to the new trends and changes in the market for audience's interests. This also serves as catalyst to maximize profit margins. Total in-house production reached 81% for tvOne and 68% for ANTV in 2013.
Innovative customer Experience towards Media convergence
Within the era of digital broadcasting and media convergence, VIVA continues to expand its platform to distribute its contents and meet the interests of wider audiences in Indonesia.  Following the success of the portal launching of VIVA.co.id which positioned VIVA as the leading news portal in Indonesia and Southeast Asia, Viva's media convergence initiatives is continued by the launching of viva +, satellite pay TV platform. Viva + is equipped with various interactive services such as EPG, e-commerce, e-learning, telemedicine, and others to give added value to the producers and advertisers in placing products ads in the various media platforms of VIVA. Recently, VIVA successfully launched Vivall, smartphone application which enable the mobile users to watch all VIVA+ content through mobile phone. During the World Cup 2014 Brazil event, Vivall were among top ten free dwonload for all application in Indonesia and number 1 locally developed applications with more than 600,000 subscribers and 1,3 million screen views though Android and iOS.